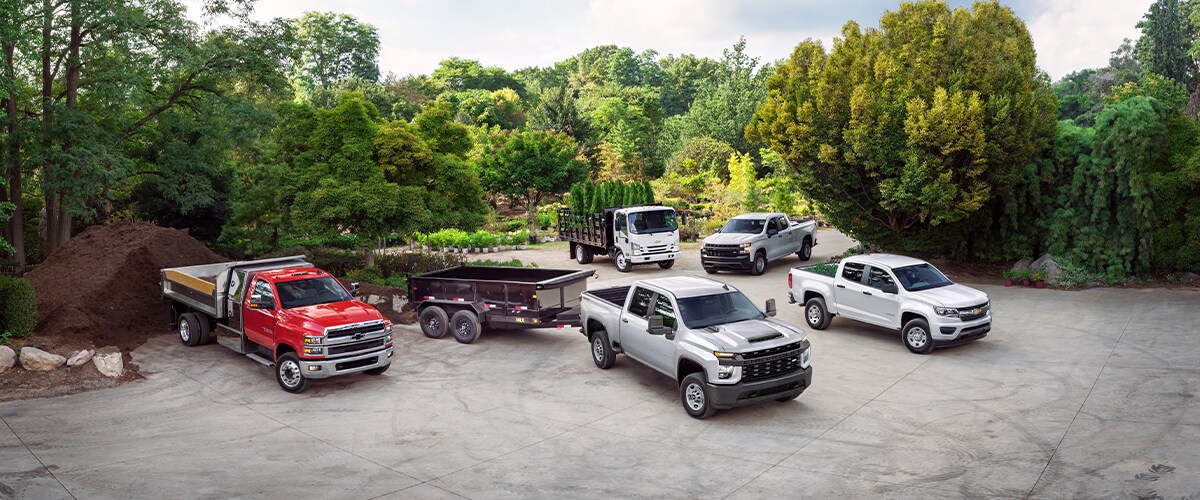 An Inside Look at the New 2020 Chevrolet Silverado
One of the most advanced and resilient Silverado models ever made, the new 2020 Silverado is poised to inspire your next adventure like never before.  A tried and true vehicle that's the product of over a century of truck building expertise, it's no surprise that the new Chevy Silverado is as powerful as it is.  Blending efficiency and performance to create something mesmerizing both on and off the roads, let's dive in and take a closer look at what the new 2020 Chevrolet Silverado has to offer!
Features of the 2020 Chevy Silverado 1500
Unstoppable Power
Delivering upwards of 460 pound-feet of torque, the new Chevy Silverado offers a better fuel economy than most other pickup trucks in its class.  Getting up to an EPA-estimated 33 miles-per-gallon on the highway, the new Silverado comes available with two robust engine options that drivers will love, including a 6.2-liter V8 and a Duramax 3.0-liter Turbo-Diesel engine.  Cited for its resilient power and unstoppable performance, the new Chevy Silverado is everything you need to help you accomplish any job with total efficiency.  Boasting a maximum trailering capacity of up 13,400-pounds, the 2020 Silverado makes it easy to tow and haul your favorite gear no matter how big it is.
Interior
Offering drivers with a spacious interior cabin that can fit up to five adult passengers comfortably, the 2020 Silverado is hand-crafted with precision to bring out the best of you in every drive.  Integrated with a technologically-equipped instrument panel that includes a high-definition touchscreen and suite of hands-free communication software, the inside of the new Silverado better resembles a cockpit than a pickup truck cabin.  Available with premium leather stitching and upholstery options, choose to outfit your Silverado in a flashy way this year in 2020.
Exterior
Looking at the new Silverado from the front is all you need to do to understand how rugged and capable this pickup truck really is.  Highlighted by its reinforced front grille and set of all-terrain tires, the new Chevy Silverado boasts an aggressive stance that's unmistakable no matter where the roads take you.  Sporting higher ground clearance and a more customizable bed, the Chevy Silverado features 12 standard tie-downs that are perfect for helping you stow and secure your precious belongings with peace of mind that they will be kept safe even when the going gets tough.
Test Drive the New 2020 Chevy Silverado Today!
If you're in the market for a new pickup truck and wish to experience one of the strongest and most advanced models in the business, look no further than the new 2020 Chevy Silverado.  Ready for your next adventure when you are, there's nothing that the new Silverado can't handle.  To learn more and to schedule a test drive, we invite drivers to please contact or visit us in person at our John Hirsch's Cambridge Motors dealership today!