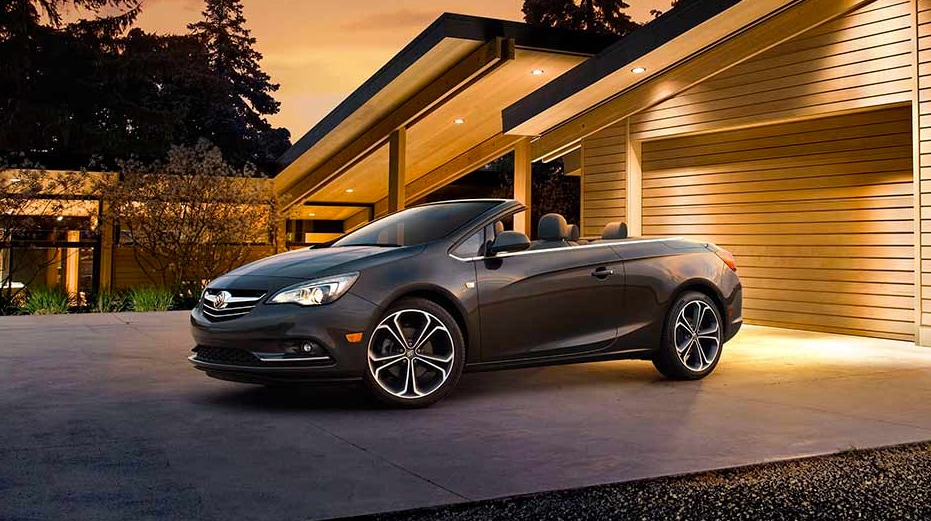 You've seen the ads and commercial, and you've heard the hype. Maybe your intrigue has spiked because of this. That's a good thing, let us assure you.
The 2016 Buick Cascada is an incredible new luxury convertible that our Buick dealership in Cambridge, MN can't wait to sell.
There's a reason why the Buick Cascada is everywhere right now. And we're about to tell you five of them.
1) It's a convertible. Who doesn't love putting the top down and going for a cruise? Summer is here too, so it's a perfect time to strongly consider purchasing the 2016 Buick Cascada.
2) It has a nice combo of fuel economy and power. This is a rare thing for vehicles to have, but the Buick Cascada delivers. Not only can it produce up to 27 miles per gallon, but it brings 200 horsepower with its turbocharged engine.
3) Its safe. This is the most important aspect of any vehicle. The 2016 Buick Cascada comes with a load of protection technologies that'll work around the clock to help you drive and do its best to limit the damage in the event of an inevitable accident. Its top features include Lane Departure Warning, Forward Collision Alert and more.
4) The interior is luxurious and comfortable. Inside you'll have heated seats, leather interior, a stunning touchscreen in the dashboard, a heated steering wheel and cargo management systems that make loading up a lot easier.
5) Its touchscreen is incredible. The 2016 Buick Cascada comes with 4G LTE Wi-Fi, navigation, Bluetooth, voice commands, Pandora radio streaming and more.
Give us a call if you'd like to learn more.
Are you looking for Buick service in Cambridge, Minnesota? Click here.
Are you looking for Buick parts in Cambridge, Minnesota. Click here.
John Hirsch Cambridge Motors proudly serves Cambridge, Forest Lake, Coon Rapids, Andover, North Branch and Minneapolis, MN. If you're looking for a Chevy for sale in Minneapolis, Minnesota please come on by. We'd be happy to have you.