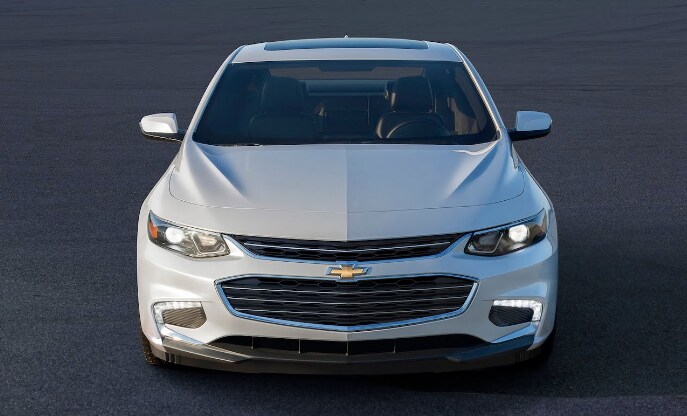 Alright, let's be honest. Sometimes teenagers are pretty crazy on the road. They're new drivers, so they're bound to mess up a few times. We've all been there at some point in our lives.
For a long time, parents haven't been able to keep a close eye on their kids as they venture out alone behind the wheel for the first time. That's a terrifying feeling, as many of you know.
But Chevy has a new technology to help with that a bit.
The 2016 Chevy Malibu, now available at our Chevy dealership in Cambridge, Minnesota, has a feature called Teen Driver, which does several things. For starters, it serves as sort of a report card. Once activated by the parent, it monitors the maximum speed reached in the car, how many times anti-lock brakes were used and how many time multiple other safety features kicked in.
Parents can also set a maximum amount for music volume and a speed limit warning. If you ask us, that's pretty amazing, and a great teaching tool for young drivers just learning how to operate a vehicle without a parent in the passenger.
The 2016 Chevy Malibu is an advanced sedan in more ways than just this, though. It also now comes with Apple CarPlay and Android Auto, which is a pretty new technology that allows you to wirelessly connect your smartphone to the touchscreen and access many of its features from there, such as calling and texting. This eliminates the temptation to use your phone while driving.
The best part: it's not expensive at all. The starting MSRP price is just $21,625.
If you'd like to take a look at the 2016 Chevy Malibu, see our
online inventory.
We think you're really going to like what else you find out!
Contact our Buick dealership
in Cambridge, Minnesota
for more information. Are you looking for the
2016 Buick LaCrosse in Minneapolis, Minnesota
? Let us know.
Are you looking for Buick service in Cambridge, Minnesota? Click here.
Are you looking for Buick parts in Cambridge, Minnesota. Click here.
John Hirsch Cambridge Motors proudly serves Cambridge, Forest Lake, Coon Rapids, Andover, North Branch and Minneapolis, MN. If you're looking for a Chevy for sale in Minneapolis, Minnesota please come on by. We'd be happy to have you.