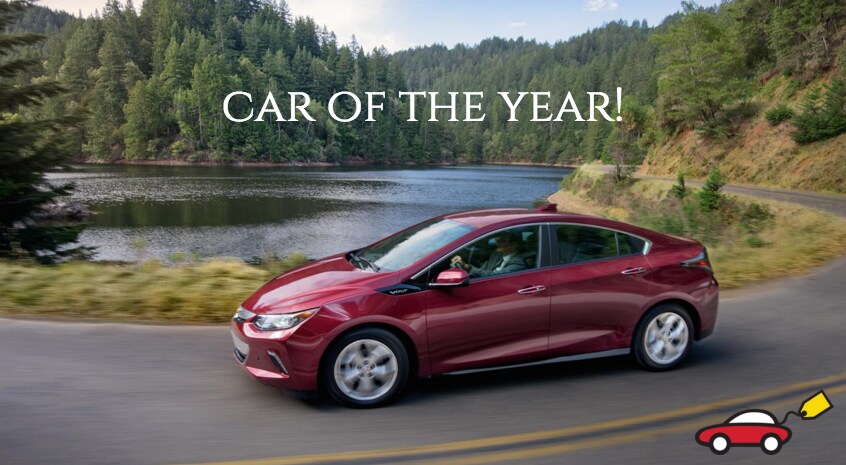 According to the Green Car Reports, one of the most respected publications in the industry, the 2016 Chevrolet Volt is the best in the business.
"The latest version improves on it in pretty much every dimension," Green Car Reports says. "The second generation of the Chevy Volt stays true to the original, and radical, concept of a range-extended electric car."
The new model has an updated body style, better economical stats, a sleeker cabin, more comfortable seating and better technology. Our Chevrolet dealership in Cambridge, Minnesota is so proud to sell this incredible vehicle.
The big change would have to be its added attention to conserving fuel. It now comes with an 18.4-kilowatt-hour battery pack under the rear seat. With the previous model, you could only travel 38 miles electrically, but that's risen to an impressive 53 miles in the 2016 edition.
Even when you're not riding electric, you're going to get fantastic gas mileage: up to 42 miles per gallon. This is a step up from the 2015 Volt, which could only produce up to 37 mpg.
The thing is, there are other publications that think highly of the 2016 Chevrolet Volt.
"It's the Green Car of the Year." -- Green Car Journal
"The Volt is a whole new deal, as revolutionary as anything else out there." -- Motor Trend
We extend a huge round of applause to the entire Chevrolet team in creating this beautiful vehicle, and allowing us to provide it to our customers. This is truly one of the most award-worthy cars that we've ever had the pleasure of selling.
Contact our Buick dealership
in Cambridge, Minnesota for more information. Are you looking for the
2016 Buick LaCrosse in Minneapolis, Minnesota
? Let us know.
Are you looking for Buick service in Cambridge, Minnesota? Click here.
A
re you looking for Buick parts in Cambridge, Minnesota. Click here.
John Hirsch Cambridge Motors proudly serves Cambridge, Forest Lake, Coon Rapids, Andover, North Branch and Minneapolis, MN. If you're looking for a Chevy for sale in Minneapolis, Minnesota please come on by. We'd be happy to have you.