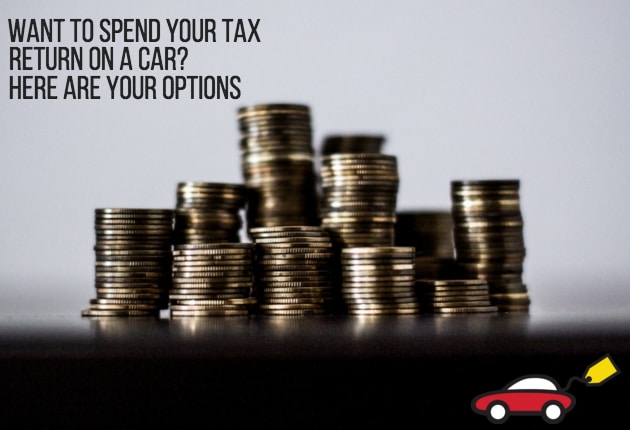 Ah, that time of year has finally arrived.
Nothing beats having a little extra money. That's what tax returns give us, and it's an awesome feeling when you get it into your bank account and start to figure out what you should buy.
If you're leaning towards using it for a new car or fixing up your current vehicle, that's actually a smart choice. Our dealership in Cambridge, Minnesota would love to give you some smart and safe options that'll put your hard-earned money to the best use.
1) Use it as a down payment on a car. The average tax return for Americans is $3,000. That's a pretty nice chunk of change, and it's perfect for a down payment. That money could save you up to $60 a month on car payments if you're looking to buy a new car.
2) Fix up the car you have now. If your vehicle has foggy headlights, dents or needs new windshield wipers, use your tax return money. Also, the more you fix up your car, the more it helps with fuel economy.
3) Buy an inexpensive used car. Do you have a teenager who needs a new ride? Or maybe you just need a new vehicle for the family? This is the perfect amount of cash for that. If you pick up a car with more than 100,000 miles, it's not going to cost you much at all.
4) If you want to lease a car, put down a big drive-off payment. Let's say you actually got $3,000 from your tax return. If you used all of that for the drive-off payment, that would really lower your monthly payments.
We hope this was helpful. If you're really considering one of the options above and you want to buy or lease a car, we'd love to help you out.
Click here
to check out our new inventory, or
click here
to see our used lineup.
Let us know if there's anything we can do for you!
Contact our Buick dealership in Cambridge, Minnesota
for more information. Are you looking for the
2016 Buick LaCrosse in Minneapolis, Minnesota
? Let us know.
Are you looking for Buick service in Cambridge, Minnesota? Click here.
Are you looking for Buick parts in Cambridge, Minnesota. Click here.
John Hirsch Cambridge Motors proudly serves Cambridge, Forest Lake, Coon Rapids, Andover, North Branch and Minneapolis, MN. If you're looking for a Chevy for sale in Minneapolis, Minnesota please come on by. We'd be happy to have you.