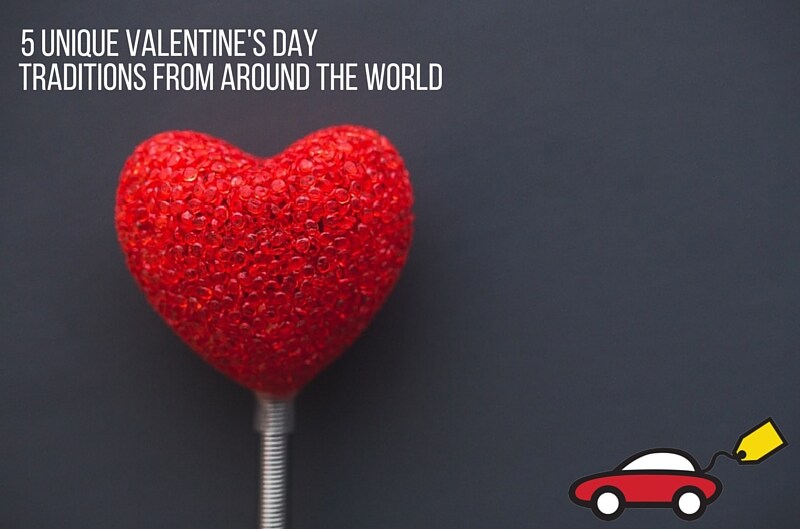 Not everyone celebrates like we do here in America. And that's a good thing, because it's interesting to see how other countries share their love with those they care about.
We did a little digging and found five really awesome traditions that other countries practice. Some of them may seem a little strange, but that's the beauty of it.
1) Denmark: They play a game called "Gaekkebrev," where a person signs a love note with dots, instead of a name. The recipient's job is to guess who it is, and if they guess correctly, they get an egg on Easter Sunday. We're not really sure why they chose Easter, but more power to them!
2) Wales: Spoons are given to those they love. Yes, you read that right. They call them "love spoons," which was a tradition dating all the way back to the Celtic cultures.
3) Finland and Estonia: For these countries, Valentine's Day has a completely different meaning. They refer to it as "Friend's Day," and they spend quality time with their BFFs.
4) England: Well, this one is certainly different. You know how we hand out heart-shaped chocolate and candy? England does the same thing, but it's shaped like an actual human heart.
5) Japan: The script has been flipped. On Valentine's Day, women are supposed to buy men chocolate. One month later, on a day they call "White Day," the men have to return the favor.
What's your favorite tradition? Let us know!
Contact our Buick dealership
in Cambridge, Minnesota
for more information. Are you looking for the
2016 Buick LaCrosse in Minneapolis, Minnesota
? Let us know.
Are you looking for Buick service in Cambridge, Minnesota? Click here.
Are you looking for Buick parts in Cambridge, Minnesota. Click here.
John Hirsch Cambridge Motors proudly serves Cambridge, Forest Lake, Coon Rapids, Andover, North Branch and Minneapolis, MN. If you're looking for a Chevy for sale in Minneapolis, Minnesota please come on by. We'd be happy to have you.