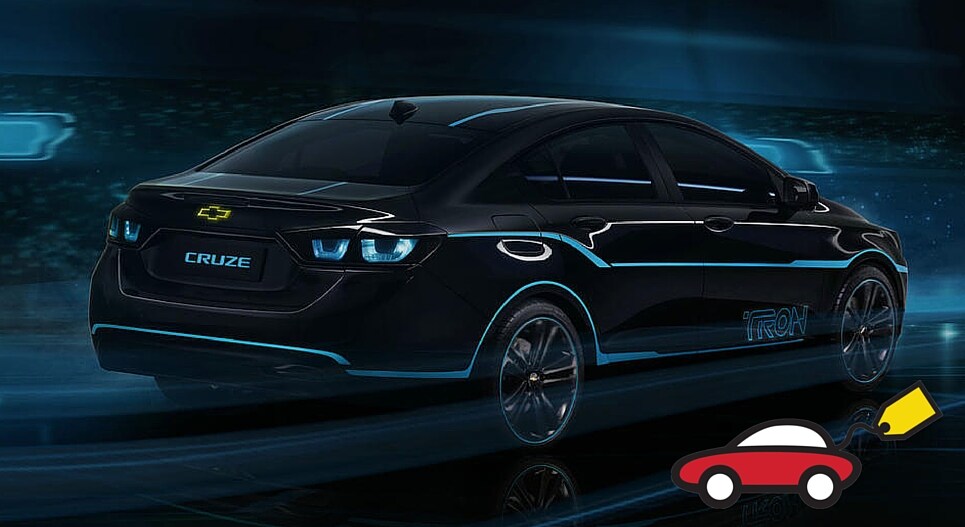 Alright, this is really cool.
We're going back to the future with this one, as Chevrolet recently released a Chevrolet Cruze concept to honor the film "Tron: Legacy", which debuted in 2010. They did this at the Beijing Auto Show to celebrate the opening of Shanghai Disneyland, which is set to open in June.
There won't be any new technology, engine options or anything like that. Rather, Chevrolet really focused on creating an incredible viewing experience for Chevy fans, such as metallic paint on the body and blue ambient lighting on the seats, steering wheel, center console and instrument panel.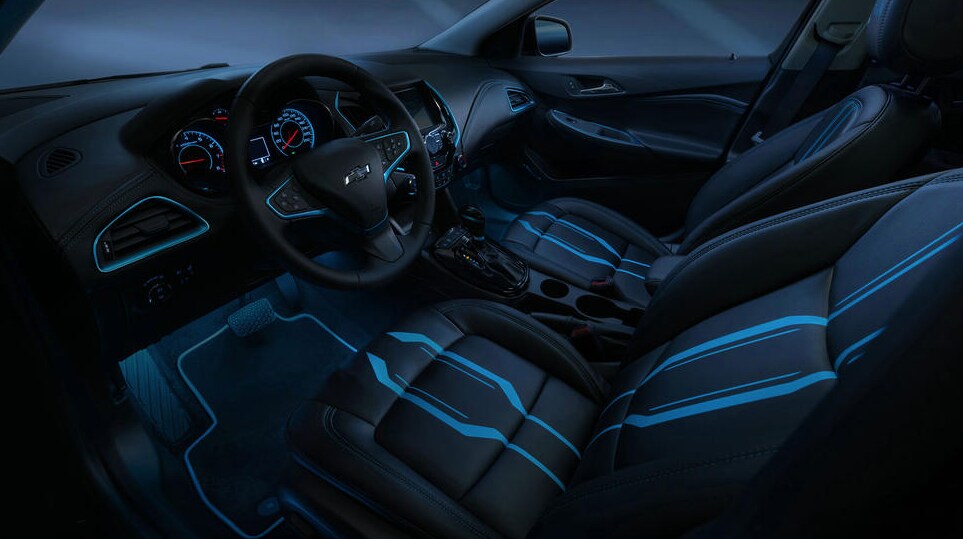 And to be honest, the 2016 Chevy Cruze doesn't really need any changes to its features. It can produce up to 42 miles per gallon, which is incredibly rare for a sedan. Not to mention, it's still able to give 153 horsepower with its 1.4-liter turbocharged engine. That's not too shabby.
Inside the cabin in the dashboard, the 2016 Chevy Cruze boasts a stunning HD touchscreen that comes with Bluetooth, voice commands, navigation, Apple CarPlay and much more.
Our Chevy dealership in Cambridge, MN is so impressed with the Tron-themed Chevrolet Cruze and we really wish we could have it at our store in the showroom. Alas, we can only dream.
Do you want to stay updated with Chevrolet news, along with Buick and GMC updates? Follow us on our
Facebook page.
We're constantly giving our followers the latest, along with what's going around Minnesota.
Contact our Buick dealership
in Cambridge, Minnesota
for more information. Are you looking for the
2016 Buick LaCrosse in Minneapolis, Minnesota
? Let us know.
Are you looking for Buick service in Cambridge, Minnesota? Click here.
Are you looking for Buick parts in Cambridge, Minnesota. Click here.
John Hirsch Cambridge Motors proudly serves Cambridge, Forest Lake, Coon Rapids, Andover, North Branch and Minneapolis, MN. If you're looking for a Chevy for sale in Minneapolis, Minnesota please come on by. We'd be happy to have you.