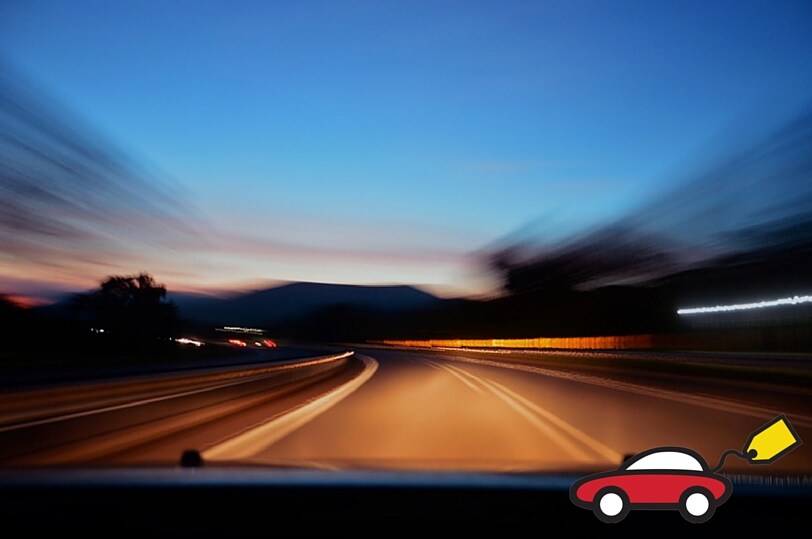 Well, we've seen a lot of speedsters on the road in our day, but nothing like this.
According to the Hermantown Police Department Deputy Chief Shawn Padden, he pulled over a 2016 Chevrolet Camaro ISS that was clocked at a staggering 171 MILES PER HOUR on Minnesota Highway 61.
"When he went by me it was a blur," Padden says. "You get used to seeing people going 65 or 70 and what that looks like. But I've never seen anything like this. It's like a rocket on wheels at that point."
The driver, a 36-year-old male from Lakeside, insisted that he didn't know how fast he was going. Yeah, sure you didn't, buddy.
As you would suspect, this is going to come at a steep price. Padden wrote a "coupon" for misdemeanor careless driving, which is a step above a usual misdemeanor traffic ticket. This charge could cost up to $1,000, a maximum of 90 days in jail and a revocation of a driver's license, under Minnesota's laws.
And the crazy thing is, something similar happened 2 months ago when a vehicle was stopped on the same highway traveling at 137 mph. This isn't the Autobahn, folks.
So let this be a lesson. Don't speed. It's not worth the trouble.
Speaking of the
2016 Chevrolet Camaro
, we have a ton of brand new 2016 Chevrolet models at our
Chevy dealership here in Cambridge, MN
.
Click here
if you'd like to take a look!
Contact our Buick dealership
in Cambridge, Minnesota
for more information. Are you looking for the
2016 Buick LaCrosse in Minneapolis, Minnesota
? Let us know.
Are you looking for Buick service in Cambridge, Minnesota? Click here.
Are you looking for Buick parts in Cambridge, Minnesota. Click here.
John Hirsch Cambridge Motors proudly serves Cambridge, Forest Lake, Coon Rapids, Andover, North Branch and Minneapolis, MN. If you're looking for a Chevy for sale in Minneapolis, Minnesota please come on by. We'd be happy to have you.